Software
Change Healthcare Cardiology Echo™
Change Healthcare Cardiology Echo™ is the image and information management solution for cardiovascular service lines that want to improve clinical decision-making while saving time and money with echo reporting.
 
What's included in Change Healthcare Cardiology Echo
A consolidated solution

Review stress echo images alongside ECG data
Help create complete stress echo reports with Cardiology ECG Management
Get DICOM Structured Reporting
Features ultrasound machine measurements imported and prepopulated to the report
Sentences are automatically generated based on ASE guidelines
Complete imaging and reporting support for transthoracic, transesophageal, and stress echocardiology
Built on a single database CVIS (Change Healthcare Cardiology) allowing for easy expansion to support your entire cardiovascular service line

Advanced reporting features

Customized report templates per facility
Improve staff satisfaction with PDF customizations
Extensive offline vendor-neutral measurement and image manipulation tools
Includes advanced visualization solutions for 3D/4D echo
Same measurement tools can be used for carts from multiple vendors
Fast, accurate report creation driven by pre-defined sentences
Includes the ability to carry forward findings from a previous report
Automatic statements generated based on measurement values
Dynamically populate multiple sections of the report with a single click

Improved clinical workflow

An intuitive workflow mimics the physician's thought processes throughout patient diagnosis
Supports efficient clinical analysis
Flattened data display only shows physicians relevant data points at each step, speeding diagnosis
More efficient workflow for pediatric and fetal echocardiograms
Latest ASE/BSE clinical measurements and Boston Z-score formulas
Updated disease library

Best-practice cybersecurity

Authorization mechanism offers advanced control over which users can access various system functions
All activity is fully traceable
We use industry best-practices for product development, design, and configuration
We address potential security vulnerabilities during the development life cycle
Installation file separation between multiple hard drives helps decrease security breach risks
HL7 encryption means all system interfaces are secured
Auto-hardening helps ensure every installed or upgraded system completes full system hardening
Maximize productivity

and enhance clinical decisions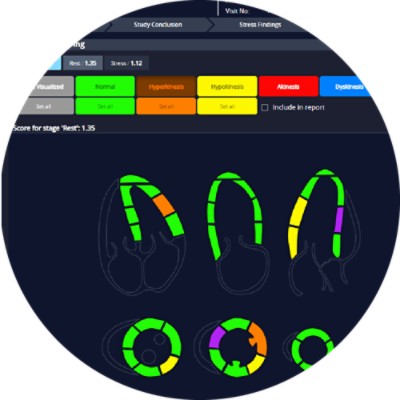 An echo reporting solution to help save time and money
Improve access to your images and reports by launching directly into the Cardiology Echo solution from your EMR and seamlessly transferring data and reports to your EMR. Use our echo reporting tools to streamline processes by enabling users to simultaneously view images and information anytime anywhere and sign reports electronically over the web, leading to significant time and cost savings for the department.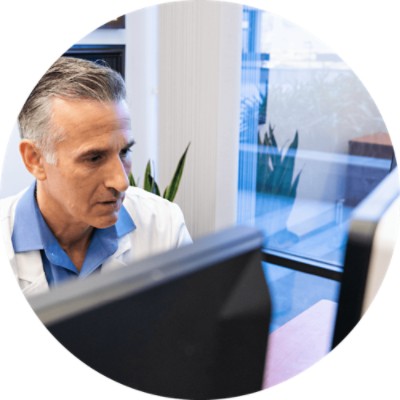 Customization tools to enhance echo reporting
Improve echocardiography workflow and maximize productivity by incorporating comprehensive 3D/4D advanced visualization solutions into a single platform solution. Easily build customized final echocardiography reports with advanced tools that auto populate multiple sections of the report and highlights out of range values.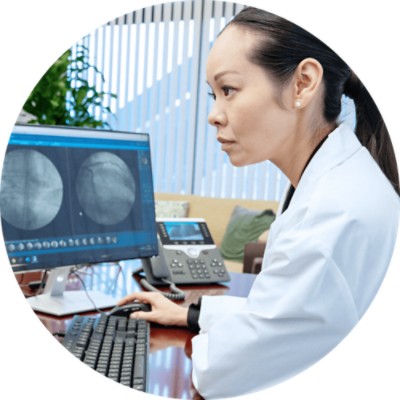 A single echo reporting solution to improve workflows
Enhance clinical decision-making by providing access to aggregated data from a patient's current and historical studies stored in one patient-centric database. Reduce IT footprint with a single platform solution that can easily support multiple facilities on a single database implementation.
Resources and Brochures
Streamline Your Echo Reporting Workflow

Save time with Change Healthcare Cardiology Echo™ and GE EchoPAC™ Integration

Boost Productivity and Accuracy with Intuitive Workflow

For cardiovascular service lines that cross multiple departments and facilities, connecting physicians and technicians can be challenging.
Join Community discussions
Find and share knowledge, exchange ideas, and collaborate with peers and Change Healthcare experts to drive your solutions to success.